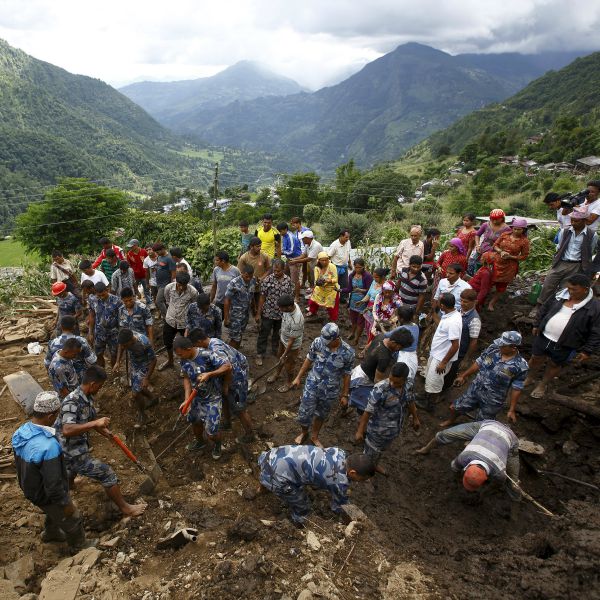 Emergency workers on Friday recovered seven more bodies from the debris of multiple landslides triggered by heavy rains in Nepal, taking the confirmed death toll to 36.
Police said rescuers were still searching for six people believed missing after Thursday's landslides, which crushed villages in the western district of Kaski in the foothills of the Himalayas, around 150 kilometres west of Kathmandu.
"The number of dead has risen to 32 in our district," said Kaski police chief Kedar Rajaure.
Four more people, including an 83-year-old man, were killed in three landslides in the neighbouring districts of Myagdi and Baglung as well as in the popular tourist resort of Chitwan, according to a statement released by authorities. Scores of people die every year from flooding and landslides during the monsoon season in the Himalayan nation. Two weeks ago a student was killed when a landslide buried part of a school in the nearby town of Pokhara, and 35 people died last month when a landslide crushed villages in northeastern Nepal.
The monsoon rains are also hampering delivery of relief supplies to mountainous villages devastated by the massive earthquake that struck the Himalayan nation on April 25. More than 8,800 people were killed by the quake and a large aftershock, and many more were left without shelter.
Saturday 1 August 2015
http://www.dnaindia.com/world/report-nepal-multiple-landslides-death-toll-reaches-36-7-bodies-recovered-today-from-debris-2110008