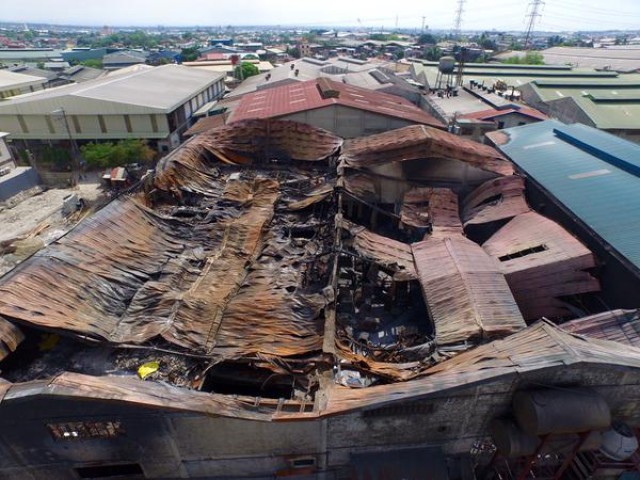 Sixty-three of the 72 victims of the fire that hit Kentex Manufacturing Corporation in Valenzuela City last month have been identified, forensic investigators said on Thursday, June 4.
Sixty of the bodies were identified through DNA testing conducted by members of the Philippine National Police Scene of the Crime Operations (PNP SOCO) team, while 3 were identified upon retrieval from the fire-hit footwear factory on May 13.
Of the recovered bodies, 26 were male, while 37 were female, according to PNP crime laboratory deputy director for operations Emmanuel Arañas.
Arañas said it would not be possible to recover DNA samples from one of the 9 remaining unidentified bodies because it had been too burned. The SOCO team will continue working to identify the last 8 bodies, he added.
The PNP earlier said it would take two months to identify the bodies because most had been burnt beyond recognition.
But the process of matching DNA samples recovered from the bodies with the samples obtained from the relatives of the victims was completed in 15 days – "one of the fastest in Philippine history," Arañas said.
"The standards we got immediately matched so the process was fast," he added.
The PNP official attributed the speed of the DNA identification process to their upgraded equipment, 24/7 workforce, and the support of the city government.
Aside from DNA testing, forensics investigators also sought the help of the victims' families, asking them to identify the personal belongings of their loved ones.
On Thursday, the PNP met with the families of the identified victims to issue death certificates.
The families may opt to exhume the bodies currently interred at the Arkong Bato Cemetery for burial in their hometowns. They may also opt to have the remains cremated.
On May 13, a fire sparked by a welding activity tore through Kentex Manufacturing Corporation, killing 72 workers. Most were trapped on the second floor of the building, unable to escape due to the steel bars on the windows.
The incident has prompted calls to review labor violations and the Fire Code of the Philippines, after it was revealed that Kentex was able to operate despite the lack of a fire safety inspection certificate (FSIC).
The Valenzuela city government has ordered the closure of all businesses without FSICs.
Thursday 4 June 2015
http://www.rappler.com/nation/95277-valenzuela-fire-bodies-identified