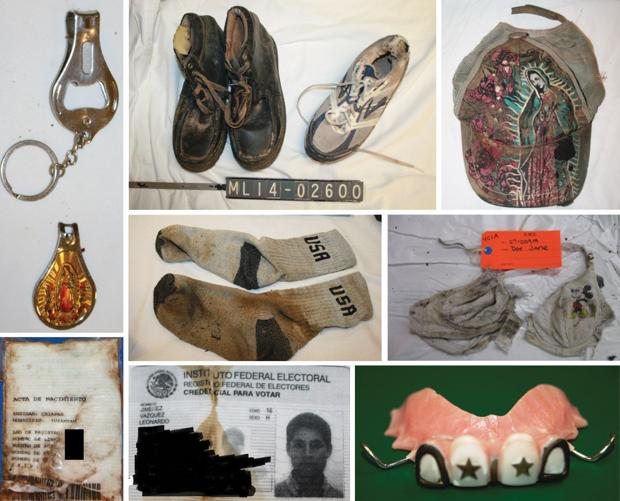 April saw the fewest recovered border-crosser remains in more than a decade, but the triple-digit temperatures of the deadliest months have just arrived.
As of May 30 this fiscal year, the remains of 57 people trying to come into the United States through Southern Arizona have been recovered, data from the Pima County medical examiner show. But there were five bodies found in both April and May. That's about half the number of bodies found during those months over the last decade.
The number of remains is not the actual number of people dying but the number of people found.
"We will continue to find remains for years to come even if nobody crosses," said Gregory Hess, chief medical examiner in Pima County
As people tried to cross through more rugged terrain to avoid being caught, the number of border deaths jumped. Since 2001, at least 2,300 migrants have died in the attempt to cross through the desert.
Even with fewer migrants coming across the border, the rate at which people were dying didn't decrease until fiscal year 2014. This year seems to be following that trend.
The Border Patrol reports 70 deaths in the Rio Grande Valley, one of the other deadliest sectors along the U.S.-Mexico border, plus 416 rescues as of May 19.
Wednesday 3 June 2016
http://tucson.com/news/border-deaths-down-as-deadliest-part-of-the-year-begins/article_eb602cfc-d719-578c-a90b-41254ae88fc4.html