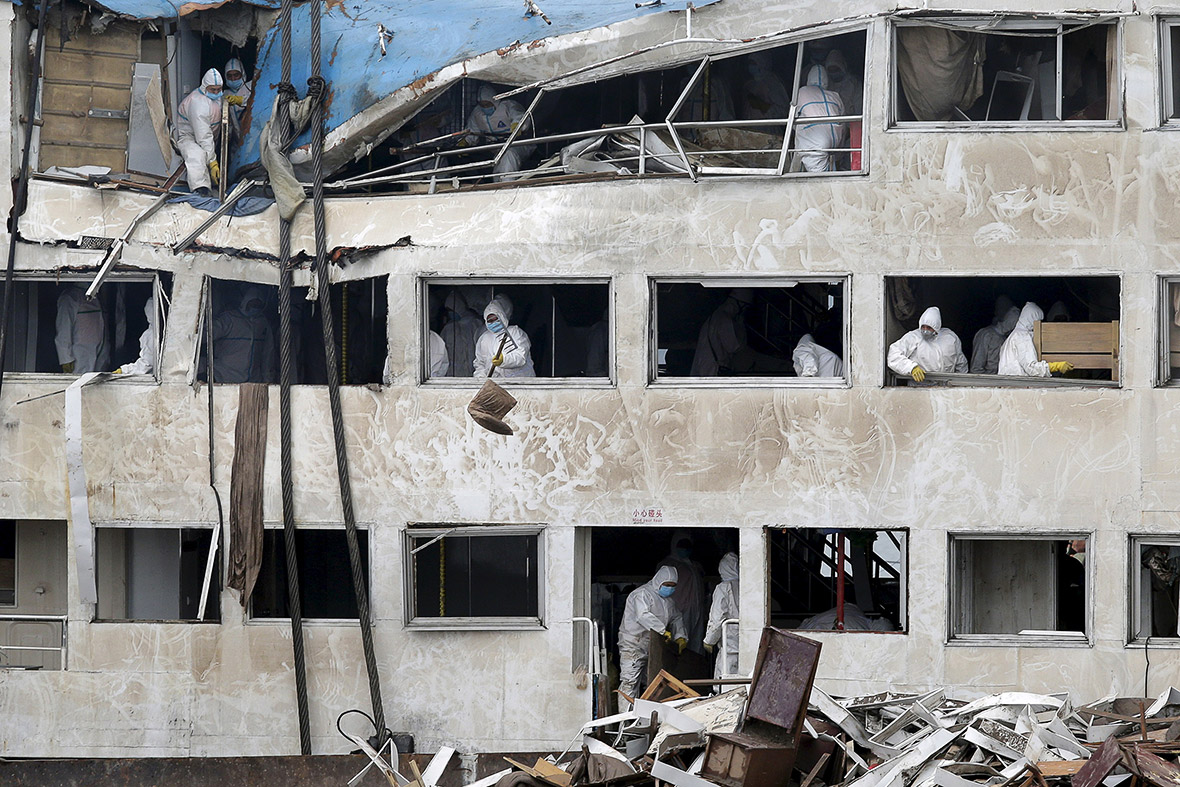 Ten days have passed since a tornado upturned the Eastern Star cruise ship. With two more bodies found, eight passengers are still missing and the death toll has reached 434.
The search mission inside the ship has been completed. The focus of the search has now turned to the river bottom, especially among the huge rocks underwater. Police are also searching along the river's downstream.
More than 140 forensic experts are identifying the dead through DNA testing and arranging funeral services. Officials say more than 200 bodies have been identified by DNA matching. Authorities have started to hand over the bodies to their family members.
Video footage reveals the devastation inside the cruise ship in China which capsized in a freak storm on the Yangtze river last week. Rescue teams use circular saws to cut through muddy mangled metal in the hull as passengers' personal belongings lie strewn around. They are continuing with a detailed search of the ship.
Tuesday 9 June 2015
http://english.cntv.cn/2015/06/09/VIDE1433816761417446.shtml
http://www.theguardian.com/world/video/2015/jun/08/china-devastation-inside-capsized-yangtze-cruise-ship-video