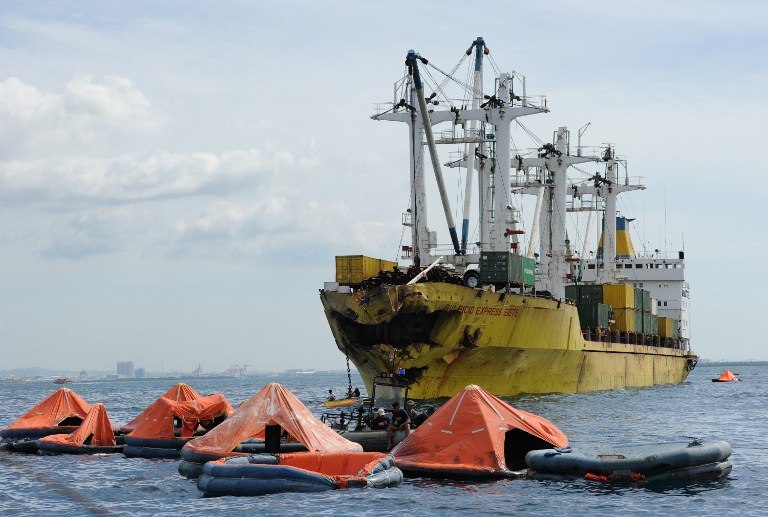 Two more bodies were recovered by divers on Friday from the sunken ferry St. Thomas Aquinas, bringing to 114 the death toll in the Aug. 16 collision between the passenger ship and the cargo vessel Sulpicio Express Siete off Talisay City in Cebu, according to the Philippine Coast Guard.
Commander Armand Balilo, the PCG spokesperson who also heads its public affairs office, said Sunday the two bodies were brought to the Talisay City port.
Further search and rescue operations by divers from the PCG, the Philippine Navy, Philippine National Police and private volunteers, however, "have been temporarily suspended."
"The diving operations have to give way to the siphoning of the fuel oil from the sunken vessel, which is being conducted by a team hired by 2GO Travel (which operated the St. Thomas Aquinas). The team includes technical experts from Japan," Balilo said.
"The diving operations will definitely resume as soon as the oil siphoning operation is completed. Our divers cannot operate while the oil siphoning is being conducted because it might put their lives in danger," he said.
Monday 9 September 2013
http://newsinfo.inquirer.net/483683/2-more-ferry-fatalities-found-as-operations-stopped