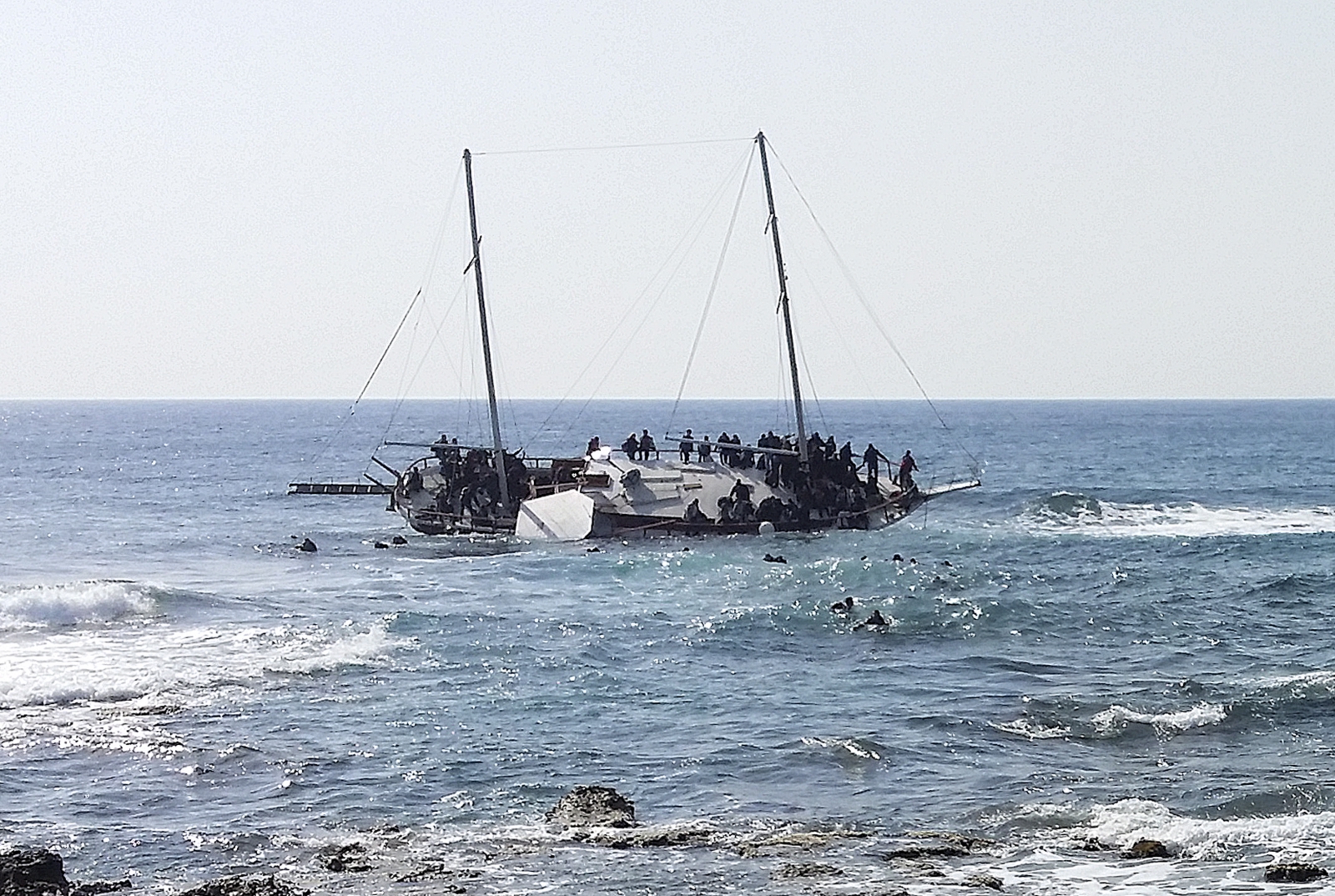 Another boat carrying refugees has sunk off Libya and the bodies of at least seven people have been washed up, Libya's Red Crescent said on Sunday.
"We were alerted that a boat had sunk and that there are bodies on the beach in Khoms," 120 kilometres (75 miles) east of Tripoli, Red Crescent spokesman Mohammad al-Misrati told AFP. "We don't know how many people were on board, but the coastguard has begun a rescue operation and we are preparing to retrieve at least seven bodies that have been washed up," Misrati added.
The latest sinking comes just days after a boat carrying nearly 400 would-be refugees foundered near Libya's western port of Zuwara. Misrati has said that 126 bodies from that boat were recovered from the sea and 198 people rescued.
"There are still 50 to 60 people who are missing," he said. Libya, with a coastline of 1,770 kilometres (more than 1,000 miles), has for years been a stepping stone for Africans seeking a better life in Europe. Most head for Italy's Lampedusa island which is 300 kilometres from Libya.
People smugglers have taken advantage of chaos in Libya since the 2011 uprising that toppled and killed veteran dictator Moamer Kadhafi to step up their lucrative business. In exchange for steep fees, they take would-be refugees on board rickety boats for the treacherous Mediterranean crossing. About 2,500 people have died at sea trying to reach Europe this year alone.
Monday 31 August 2015
http://www.dnaindia.com/world/report-7-bodies-wash-up-on-libya-beach-red-crescent-2120243