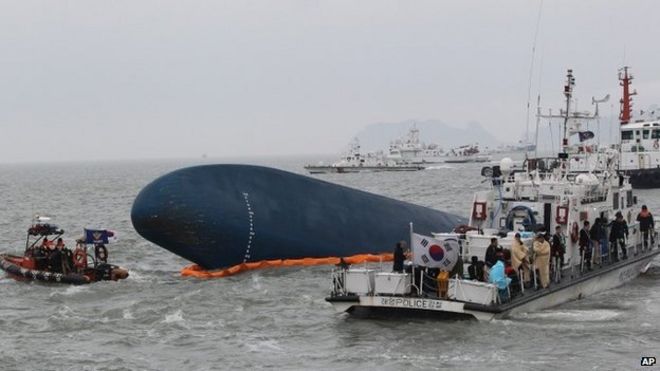 Some twenty companies presented projects to recover the Sewol ferry, sunken at sea in April 2014 with a total of 304 fatalities and missing people, said governmental sources today.
According to the Ministry of Oceans and Fisheries, amid the projects presented from last May 23 are the ones suggested by companies from South Korea and also from China, Denmark and the Netherlands.
The projects will be reviewed in early July and the name of the company chosen to recover the ferryboat will be released later that same month, said the source.
The decision to recover the ferry was taken meeting the claims of the victims' relatives, who want to identify the exact cause of the accident and find the bodies of the missing people, said recently the news agency Yonhap.
Following the tragedy, the management of President Park Geun-hye was subjected to strong social criticism due to the irregularities that led to the sinking of the ferryboat.
The Sewol ferry, weighing more than 6,800 tons, sank offshore the Jindo Island (southwest) while traveling from Incheon to the Jeju Island.
Wednesday 24 June 2015
http://www.plenglish.com/index.php?option=com_content&task=view&id=3919781&Itemid=1