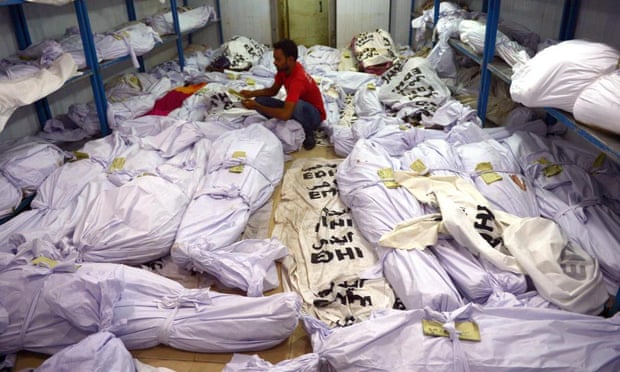 Nearly 150 people have died from heatstroke in the southern Pakistani port city of Karachi in the last two days, according to officials. Hospital reports confirm at least 148 deaths, said the city's health director, Zafar Ejaz. According to health officials, many patients complained that they had collapsed suddenly during the day and suffered extreme breathing problem.
The head of the emergency department at Jinnah Hospital in Karachi said the majority of the victims were elderly.
Besides the deaths, scores of patients complaining of dehydration and low blood pressure are also queuing up at hospitals. Scores of people were referred to tertiary care hospitals from private hospitals.
'Since Saturday 114 people have died in Karachi and eight others [have died] in three districts of Sindh, ' provincial health secretary Saeed Mangnejo told AFP on Sunday.
In a statement, the Director General of Pakistan Meteorological Department Dr Ghulam Rasool said that this weather pattern will gradually move towards the south and bring moderate rain in Sindh and Balochistan from Tuesday to Friday.
Officials thought the heat wave could break the city's record-high temperature of 116 degrees Fahrenheit, set in June 1979, according to the Agence France-Presse.
He said that the minimum temperature recorded in Karachi on Saturday was 32 degrees Celsius while humidity – a measure of the amount of moisture in the air – was 45 per cent.
The officials said the city wouldn't see any let-up on Monday when temperatures are expected to go up to 44 degree Celsius.
In Sibbi, a town in Balochistan Province to the south of the Quetta, one man died and five others fell unconscious when temperatures rose to 49 degrees Celsius.
The heat and subsequent power outages have brought some residents of Karachi to their boiling points. There have been a series of violent protests by people throughout Karachi who feel that the government should do more to help alleviate the suffering and numbers of people dying due to the heat wave.
Social welfare organisation, the Edhi Foundation, said its mortuary had been packed to capacity with heatwave deaths and other casualties, with 150 bodies were placed there.
Early this month, 17 people died because of heatstroke in Sehwan during the Urs of Lal Shahbaz Qalandar.
Monday 22 June 2015
http://www.ifreepress.com/world/3225-heatwave-kills-at-least-122-in-karachi-other-parts-of-pakistan