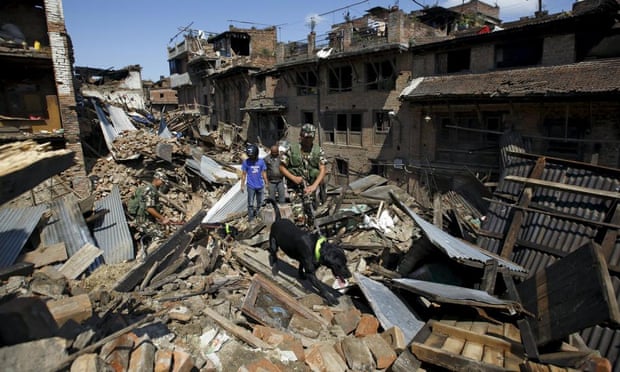 The Chinese rescue teams deployed in the district 12 days ago returned to Kerung on Saturday as the Nepal government's deadline has expired before they could complete their task.
Sources said that the rescuers, who managed to recover four bodies as well as four containers buried in landslides and installed a Bailey bridge at the border, wanted to return home only after completing their task.
A Chinese team that reached Rasuwa via Tatopani border had opened 16 kilometre Syaphrubesi- Rasuwa gadhi road while another team had entered Nepal from Rasuwa gadhi for assistance.
The Chinese rescuers had worked in collaboration with Nepal Army, Armed Police Force and police personnel to open the landslides-hit road and search for the missing people.
The security personnel, however, are yet to make the road fully operational and find 16 people still missing in Rasuwa gadhi landslide.
The landslide has buried the Immigration Office, Customs Office and China Kerung Business Association office and many eateries, among other buildings.
Sunday 24 May 2015
http://www.ekantipur.com/2015/05/24/national/chinese-rescuers-return-from-rasuwa-as-deadline-expires/405587.html