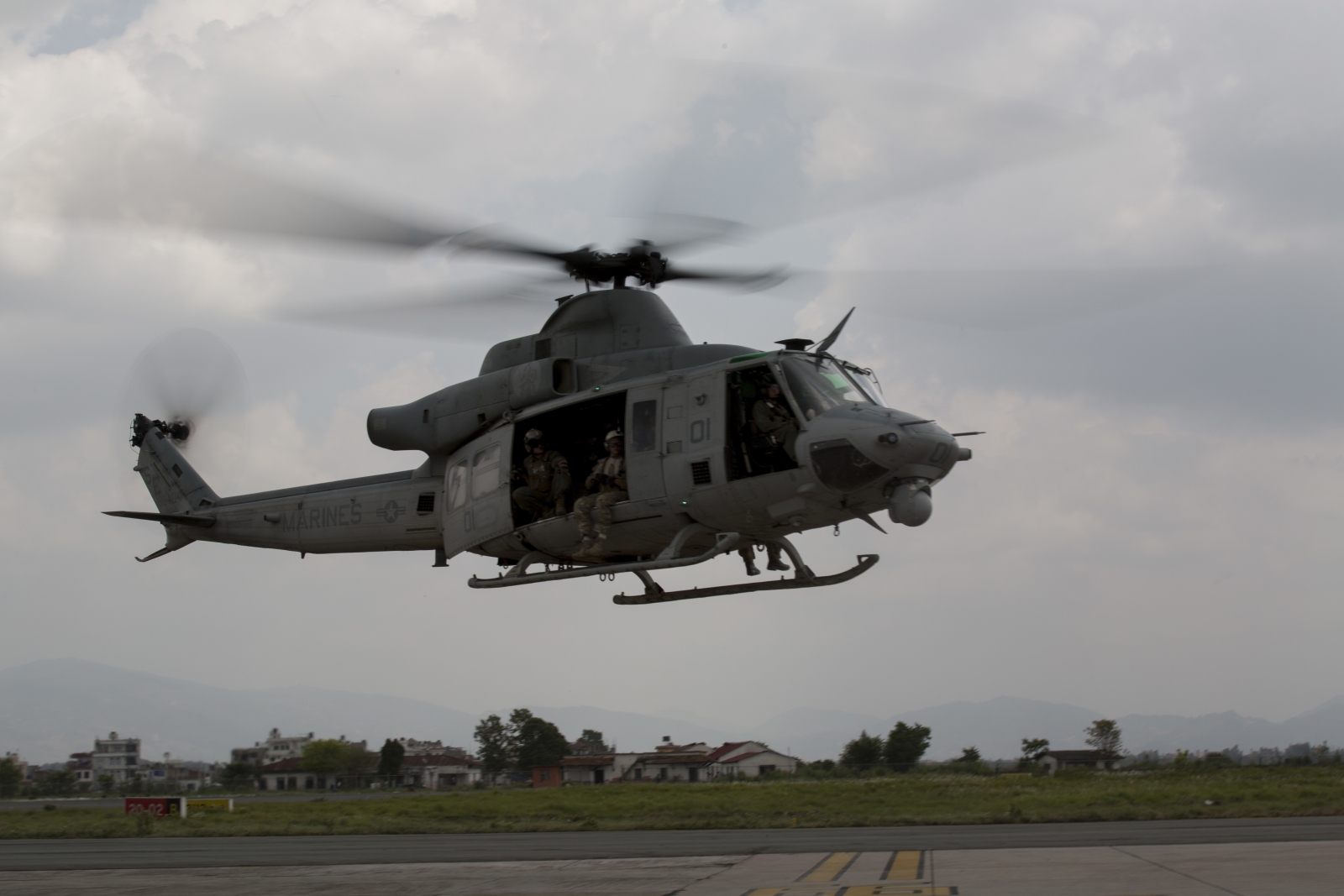 The bodies of six United States Marines and two Nepalese soldiers who were aboard a helicopter that crashed in Nepal while delivering earthquake relief supplies were identified on Sunday, officials have said.
The wreckage of the UH-1 Huey helicopter was first spotted on Friday by the Nepalese Army, but intense wind, rain and thunderstorms and the rugged, mountainous terrain hampered recovery efforts. The army said it had found three charred bodies at the site on Friday and the rest on Saturday.
The crash victims were named on Sunday, as the Nepalese Ministry of Home Affairs said that the death toll since the April 25 earthquake had risen above 8,500.
The Nepalese Army identified its soldiers who were killed as Tapendra Rawal and Basanta Titara and said in a statement that all eight bodies had been flown to Kathmandu, the capital. The army will deliver the bodies of its soldiers to their families on Monday, it said.
The helicopter disappeared on Tuesday after the country was struck by a 7.3 magnitude earthquake, which came less than three weeks after the initial quake measuring 7.8. The aircraft had been delivering relief supplies to villages around Charikot, east of Kathmandu, near the epicenter of the second quake. American, Nepalese and Indian teams who had been engaged in relief work all participated in the search before the bodies were found.
An investigation into the cause of the crash is continuing.
Sunday 17 May 2015
http://www.nytimes.com/2015/05/18/world/asia/bodies-recovered-from-helicopter-crash-in-nepal-are-identified.html?_r=0