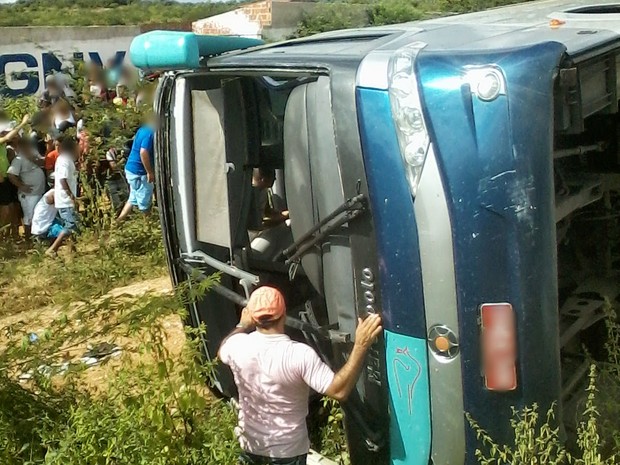 A bus accident on a federal highway in the city of Caninde, in the northeastern Brazilian state of Ceara, left 23 people dead and 18 injured, authorities said.
The injured, most of whom were seriously hurt, were evacuated to two nearby hospitals, spokespeople with the Federal Highway Police told Efe.
Every one of the 41 occupants of the vehicle – 39 passengers, the driver and another employee of the Princesa do Inhamuns bus company, was hurt or killed in the crash.
The bus overturned as it was trying to avoid hitting a motorcycle that had quickly passed it but then suddenly applied the brakes, the driver – who was only slightly injured – told police.
The accident occurred about 8:45 a.m. (1145 GMT) at Kilometer 303 on the BR-020 federal highway, some 120 kilometers (74 miles) south of Fortaleza, the capital of Ceara.
The bus was making its regular run between the town of Boa Viagem, which it had left at 7 a.m. (1000 GMT) and Fortaleza, where it had been scheduled to arrive at 11:20 a.m. (1420 GMT).
The driver, whom authorities did not identify, was given a breathalyzer test, which came back negative for alcohol.
The removal of the bodies from the accident scene was delayed due to the lack of enough mortuary vehicles, the Highway Police said in a communique.
Monday 19 May 2014
http://www.laht.com/article.asp?ArticleId=2228449&CategoryId=14090