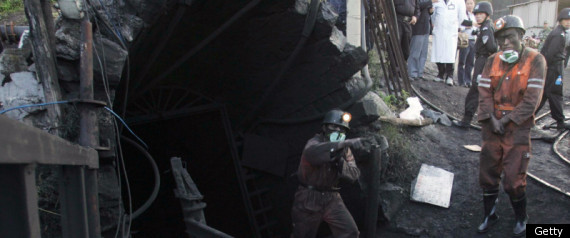 Two miners have been confirmed dead, and six others remain trapped on Tuesday after a gas blast hit an illegal coal mine in Southwest China's Yunnan Province on Monday, rescuers said.
They pulled two bodies out on Monday afternoon, but said the rescue was progressing slowly due to difficulties in clearing the blockage that resulted from the blast-triggered cave-in.
Eight workers were estimated to be trapped following the accident that occurred at 3:40 pm on Monday at the mine in Qingmen Village, Zhaoyang District of Zhaotong City, according to the district government.
Police said they had detained the mine's owner.
Tuesday 6 August 2013
http://www.globaltimes.cn/content/801974.shtml#.UgEV_nefDnE