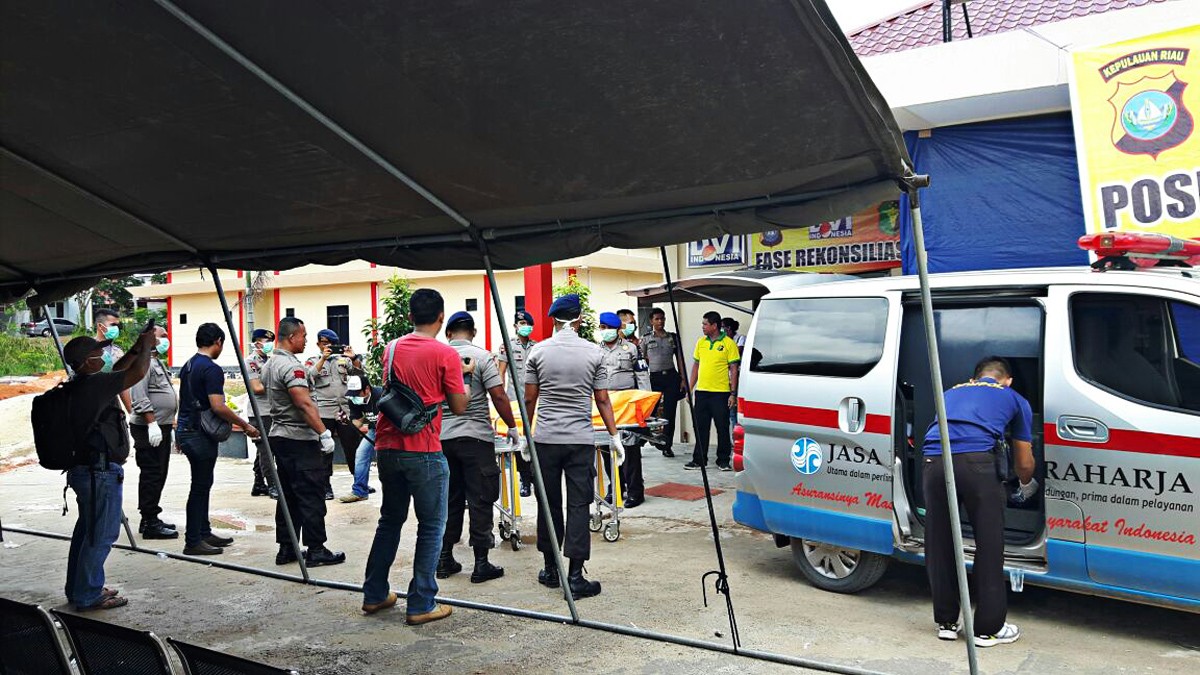 Rescuers have recovered 30 more bodies from waters around Nongsa Point Marina in Batam, Riau Islands, on Friday morning, bringing the total number of deceased victims in a fatal boat accident in the area to 51. The bodies have been taken to the Riau Islands Police's Bhayangkara Hospital for identification.
Police spokesperson Adj.Sr.Comr.Erlangga said the remains were seen floating on the sea surface. "The weather today is relatively good compared to the two previous days, enabling the search to run smoothly," he told The Jakarta Post on Friday.
With the latest operation result, Erlangga said nine people remained missing and relevant authorities would continue their search operations
"The search operation will be conducted until Nov.9 or seven days after the incident. But the emergency period can be extended, depending on the situation on the field. Insya Allah [God willing] we can recover all passengers still missing today," said Erlangga, adding it had been confirmed that 41 survived the incident.
He said 40 boats provided by several institutions and two helicopters belonging to the Riau Islands Police and the National Search and Rescue Agency (Basarnas) were involved in the search operation.
As reported earlier, a boat carrying 98 illegal Indonesian migrant workers and their families and three crew members sank in Nongsa waters early on Wednesday. Having departed from Selingi, Johor Bahru, Malaysia, the boat capsized when it was struck by a large wave in Nongsa.
It was earlier reported that 18 people were killed in the incident before rescuers in a follow up operation found three more bodies on Thursday evening. A member of the Batam Disaster Mitigation Agency's (BPBD) rescue team, Zabri Alhijra, said locals found the three bodies on Tanjung Memban Beach, Batam, at around 11:30 p.m.
"They found them floating on the water. They were later handed over to the rescue team," said Zabri. Strong winds and large waves had hampered rescue operations, Zabri added.
Friday 4 November 2016
http://www.thejakartapost.com/news/2016/11/04/30-more-bodies-pulled-from-sea-in-batam.html