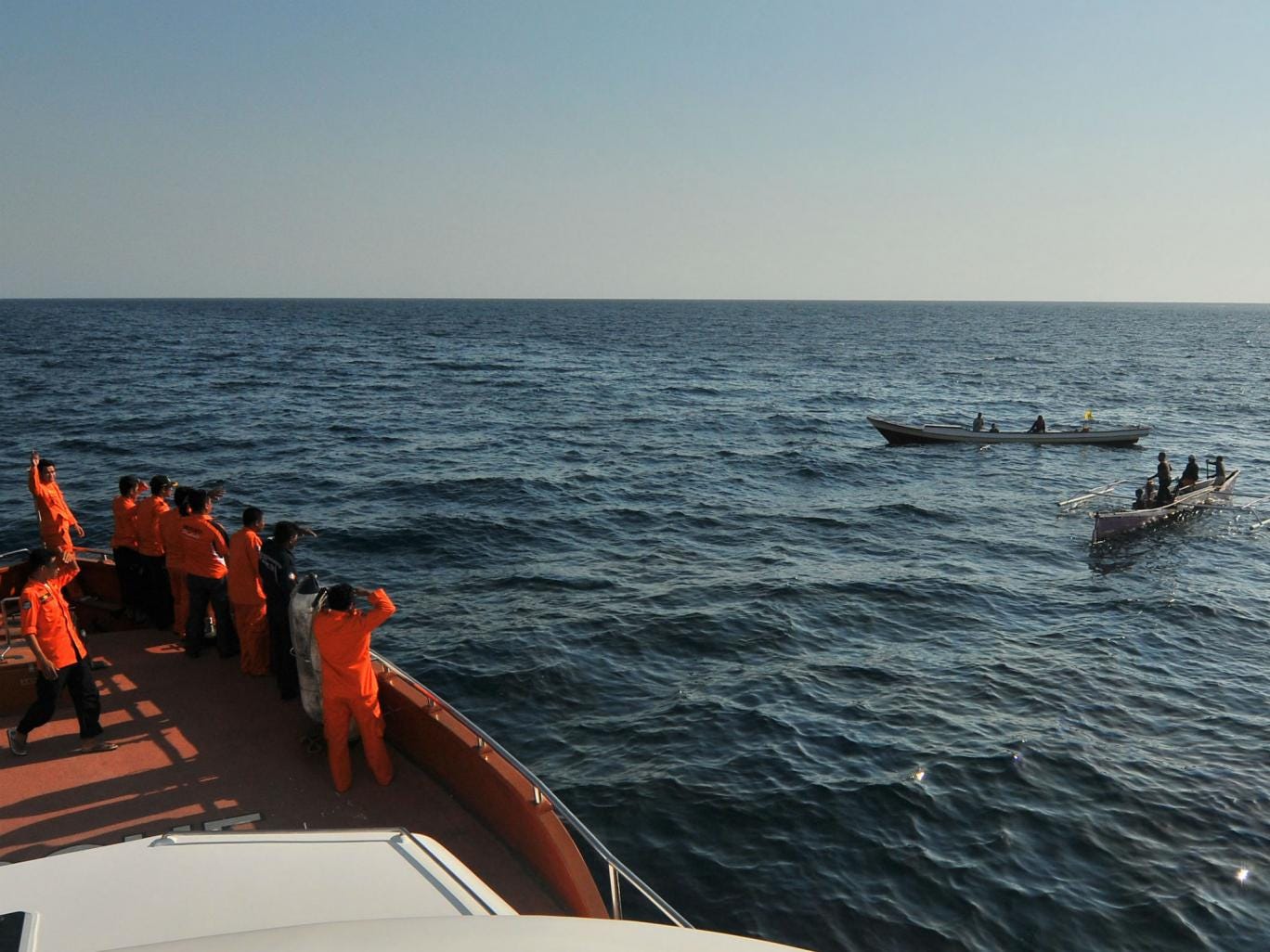 A week after the KM Marina Baru ship sank in Bone Bay, National Search and Rescue Team (Basarnas) has announced a decision to extend its search for the ill-fated ship passengers until Tuesday, in hopes of locating the 12 who remain missing.
"Hopefully, with this search extension, the 12 missing passengers will be located and returned to their respective families," Basarnas chief Air Marshal Bambang Soelistyo told reporters in Makassar over the weekend.
The 125-gross-ton passenger ship, carrying 118 people including crew members, departed Tobaku Port in North Kolaka regency, Southeast Sulawesi, at around 11 a.m. on Dec. 19, to sail through Bone Bay to Siwa Port in Wajo regency, South Sulawesi.
The ship was expected to arrive in Siwa at 4 p.m. on the same day, but it lost contact with operators and failed to reach its destination.
As of Sunday, the SAR team had recovered a total of 106 passengers from various locations in Bone Bay. Forty of those rescued survived the incident while the other 66 had been found dead.
Three dead bodies were found on Saturday in the waters around Tanjung Tobaku, Lasusua, North Kolaka and have been evacuated to the regency's Djafar Harun General Hospital for identification.
Despite the SAR search extension, Bambang said that the number of personnel would be reduced. The team, he added, would no longer carry out an air search, as this had previously been supported by an Indonesian Military (TNI) helicopter.
Local authorities have shut down the evacuation and victim identification post in Siwa but continue to monitor the SAR mission from the North Kolaka capital of Lasusua.
As many as 20 of the deceased have been handed over to the South Sulawesi Police Disaster Victims Identification (DVI) unit, while the other 46 deceased were handed to its counterpart at the Southeast Sulawesi Police.
Earlier, South Sulawesi Police medical and health affairs head Sr. Comr. Raden Harjuno said that his side had managed to identify the 20 bodies kept at the Siwa Regency Hospital in Wajo and the Bhayangkara Police Hospital in the provincial capital of Makassar.
Southeast Sulawesi Police spokesperson Adj. Sr. Comr. Sunarto, meanwhile, said that his DVI unit had identified 36 of the 46 victims hand had handed over their bodies to their respective family members.
"We will work hard to complete the identification process as soon as possible," he said on Sunday.
Both the police and the National Transportation Safety Committee (KNKT) have said that they would investigate the accident, the country's deadliest maritime incident this year.
They, however, remain uncertain with regard to the province in which the boat actually sank.
Last week, state-run insurance company Jasa Raharja said it would cover funeral costs and provide compensation for the victims' next of kin. For each victim, there will be a provision of Rp 25 million (US$1,830) in compensation and Rp 2 million for funeral costs.
Monday 28 December 2015
http://www.thejakartapost.com/news/2015/12/28/sar-mission-enters-final-stage-death-toll-reaches-66.html