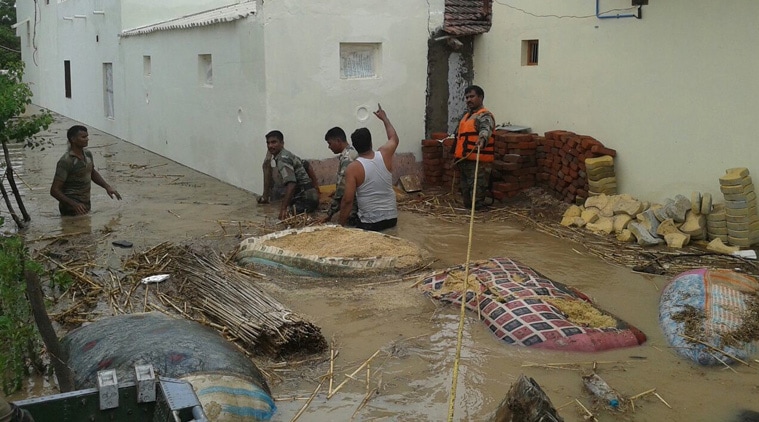 Even as the whole Joumol village was swept away by landslide following heavy rainfall for days, only four bodies were recovered. According to Khangbarol TD Block BDO Md Najimuddin who took part in the rescue operations, the reports that 20 villagers were feared buried alive was not totally true.
Quoting reports furnished by Joumol village chief, Md Najimuddin there were only 10 people when the landslide occurred.
Out of the 10 villagers, one survived the tragic landslide. Later in the course of the rescue operation, four were found dead. Post mortem of the four bodies were conducted then and there and they were buried at a nearby place with the customary rites. But the bodies of the five other victims could not be located even after the rescue operation spearheaded by NDRF was over.
Nonetheless, according to a document signed by the Joumol village chief, SDPO Chandel, TSA Chandel education secretary, the doctor who conducted post mortem and NDRF officials who took part in the rescue operation, it was assumed that nine persons were killed by the landslide. It was after signing this document that the rescue operation was called off on August 4. The four deceased victims whose bodies were identified.
Tuesday 11 August 2015
http://www.thesangaiexpress.com/page/items/54993/no-more-bodies-recovered