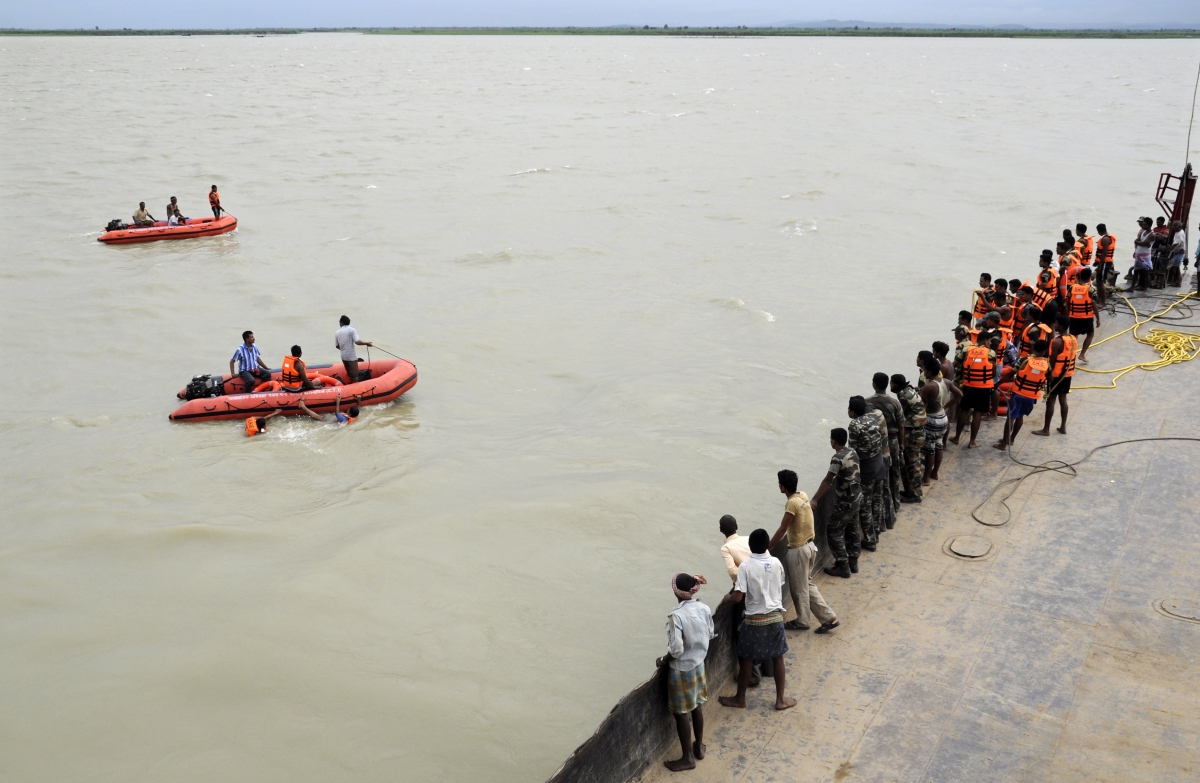 Thirteen persons including four women were feared drowned after a boat capsized in river Sone near Dehri-on-Sone, about 145 kms south-west of Patna. Of the 17 persons travelling on the boat, mostly vegetable growers, four were rescued.
The occupants on the boat were travelling to an island in the middle of the river for agricultural purposes when the boat met with the mishap, Dehri-on-Sone sub-divisional officer Pankaj Patel said.
"The boat capsized in the swirling waters. Till now bodies of four women have been found" Patel said.
The occupants were residents of Tar Bungalow and Shiv Ganj localities at Dehri. Search operations are underway to find the missing women and help of local divers and NDRF team is being taken to locate other missing persons, SP Manavjit Singh Dhillon said. DM Sandeep Kumar R Pudakalkatti is also camping on the spot.
Friday 21 August 2015
http://www.hindustantimes.com/india-news/bihar-4-women-drown-5-missing-as-boat-capsizes-in-rohtas/article1-1382154.aspx