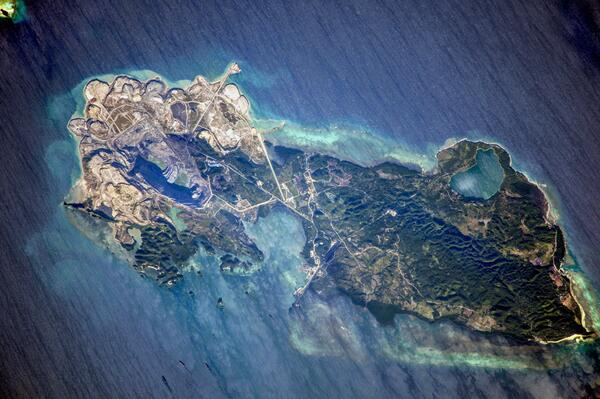 Three people were killed and six others were still unaccounted for when an open pit coal mine in the central Philippines collapsed on Friday due to heavy monsoon rain.
Antique provincial governor Rhodora Cadiao said three people had died and rescue workers are digging to recover six workers who were buried alive at the Panian coal mine site on Semirara island.
"Three workers were found and brought to a hospital but they were declared dead on arrival," Cadiao said, adding rescue teams are using heavy equipment to recover the six people buried by the collapsed coal mine.
She said it was raining heavily for days on the mine site, on an island off the main island of Panay in the central Philippines. "The accident happened around 3 a.m. while the workers were working on a water system," said Cadiao.
There were only nine workers at the site when the accident happened, said Isidro Consunji, CEO of Semirara Mining & Power Corp, confirming all were buried alive.
"Three bodies have been recovered as of this time and digging continues to look for six others," he said. "That's as far as I know. Some of our mining equipment has also been damaged. We don't have the complete details yet."
The Department of Energy on Friday suspended operations at the mine and a government panel will investigate the landslide, said Zenaida Monsada, the officer-in-charge at the department.
"We have directed Semirara Mining Corporation to focus on search and rescue operations," Monsada said in a statement.
Semirara a unit of Philippine conglomerate DMCI Holdings Inc , is the country's largest coal miner.
In a statement, the company said it complied with the suspension order but is "coordinating with national and local authorities to keep them updated on other necessary measures, including ensuring the adequate supply of coal for power generation".
In 2013, five people died and five others were missing in a landslide in the coal mine on Semirara island.
Friday 17 July 2015
http://uk.reuters.com/article/2015/07/17/philippines-mining-disaster-idUKL4N0ZX24520150717