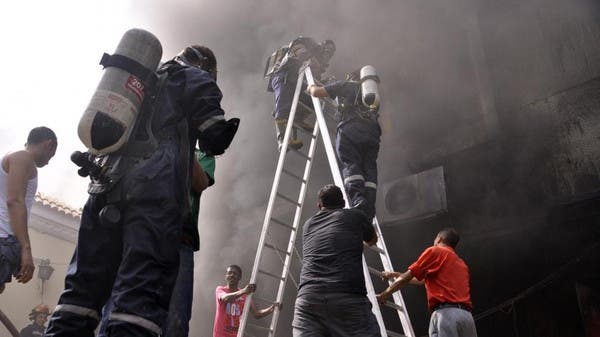 A fire at a furniture factory outside Cairo killed 25 people on Tuesday, the spokesman for Egypt's health ministry said.
Another 22 people were injured by the fire in El Obour, an industrial city about 35 kilometres (22 miles) northeast of Cairo, Hossam Abdel Ghaffar said.
The cause of the fire was not immediately clear, he said.
A separate fire at a food market in Egypt's second city of Alexandria left 11 people injured on Tuesday, a health ministry official in the city said.
At least 35 people died last week in a boat collision on the Nile that prompted criticism of Egypt's transportation and infrastructure safety standards.
Health Ministry spokesman Hossam Abdel-Ghaffar said in a statement that the injured and dead were transported to local hospitals.
Video footage posted on social networks showed thick smoke billowing from the factory as rescuers crowded to help the victims.
Such accidents are relatively common in Egypt, given the dilapidated state of many buildings and failure to adhere to industrial safety norms.
In September 2014, six people died and 22 were injured when a textile dyeing factory collapsed in Cairo in an accident blamed on poor construction.
Tuesday 28 July 2015
http://www.shanghaidaily.com/article/article_xinhua.aspx?id=294631
http://english.alarabiya.net/en/News/middle-east/2015/07/28/Egypt-factory-fire-kills-19-workers.html