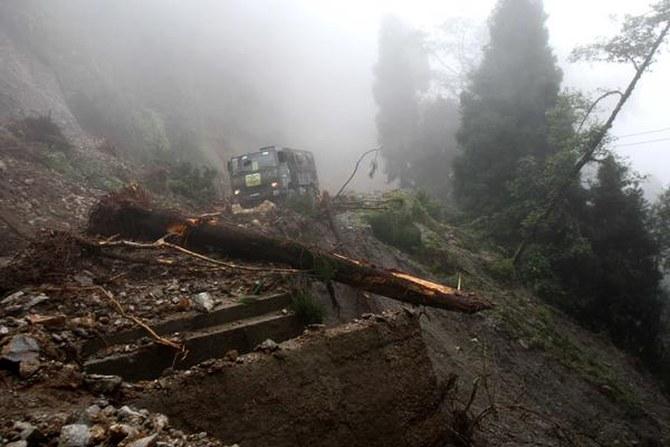 A month after the devastating landslides hit the Darjeeling hills, eight persons still remain missing, with search operations called off a couple of days ago.
On the night of 30 June, heavy rainfall had led to devastating landslides throughout the Darjeeling hills, with major impact seen in Mirik and some areas of Kalimpong sub division with several persons dead and missing.
Search operations were executed jointly by NDRF, SSB, state police disaster management team, and locals, who recovered some of the bodies of the deceased.
According to district administration sources, a total of eight missing persons are yet to be traced in the hills, of who five are from Kalimpong sub division area (1 from 8th Mile and 4 from Kholakham) and three are from Tingling, Mirik, under Kurseong sub division.
The bodies of one Ramesh Rai resident of 7th Mile Kalimpong, recovered from Melli area on 5 July and nine year old Shreha Sharma Suvedi, recovered from Tingling on 6 July were the last of the missing persons found.
A cousin of the Suvedi family, Balkrishna Suvedi said that that on devastating 30 June night, a total of 19 persons lost their lives in the landslides at Limbu Dhura, Tingling, in Mirik out of which 11 were from their family.
The rest were from the Thapa and the Aaley familes.
He added that out of the 19 persons missing, sixteen bodies have been recovered. The bodies of three persons from the Suvedi family, namely Ramlal Suvedi, Kumari Suvedi and Dipraj Suvedi are yet to be found.
He added that on 13 July, they had also performed the last rites of those who had died in the 30 June night landslide excluding the three missing members.
He said that till recently the SSB personnel were seen working in the landslide hit areas to find the missing persons, but for the past couple of days, they too have not been seen conducting search operations.
"As such, we are really worried and in a Dilemma regarding the missing members," he added.
When asked, Darjeeling district magistrate, Anurag Srivastava, he said that for the past couple of days, they have called off the search operation. According to records, 32 people were killed and eight missing persons are yet to be traced out in the hills, he added.
Friday 31 July 2015
http://www.thestatesman.com/news/bengal/the-case-of-the-missing-8/79105.html