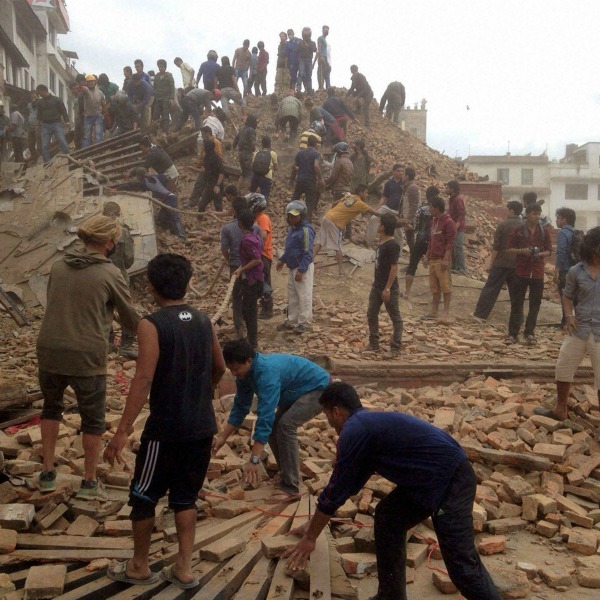 Fresh avalanches are disrupting efforts to recover dead bodies from a remote village in Nepal where more than 100 foreign trekkers and villagers are believed to be buried by a landslide set off by a devastating earthquake more than seven weeks ago.
Five soldiers were injured in fresh snow slides on Monday temporarily halting the operation for the victims, officials said on Tuesday.
Authorities have so far recovered 193 bodies, including 22 foreigners from Langtang village, which was swept away by a massive torrent of air, snow and rock triggered by the first of two deadly earthquakes to hit Nepal in April and May.
Rescue workers are using spades and small drills to dig through up to 30 metres (100 feet) of snow and ice to reach the bodies. The workers have to trek at high altitude to reach the area and then return the same day because it is too dangerous to camp there with the falling snow and rock.
"It is total devastation out there," said Pravin Pokharel, a local police official involved in the rescue. "Nothing except the snow, ice and rocks are seen in the valley."
Langtang village, located 60 km (37 miles) north of Kathmandu, is the third most popular trekking location in Nepal after the Annapurna and Everest region.
Pokharel said soldiers and police personnel were still looking for 106 people unaccounted for, including at least 20 people from countries in Europe, the United States, Australia and Canada.
The earthquakes on April 25 and May 12 killed 8,789 people and injured 22,000 others making this the country's worst disaster on record. Tuesday 16 June 2015
http://www.dnaindia.com/world/report-avalanches-disrupt-efforts-to-rescue-bodies-from-landslide-hit-nepal-village-2096026