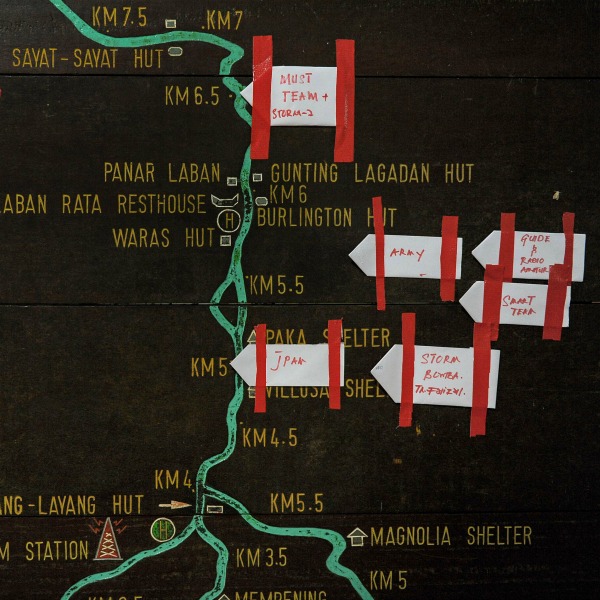 The strong earthquake that jolted Malaysia's Mount Kinabalu left at least 11 people dead and another eight missing on Southeast Asia's highest peak, a government official said on Saturday.
"As at noon time, 11 bodies have been recovered (2 identified) and eight people are still missing," Masidi Manjun, the tourism minister for the Malaysian state of Sabah on Borneo island, said on his Twitter feed.
The 6.0-magnitude quake struck near the picturesque mountain, a popular tourist destination, on Friday, sending landslides and huge granite boulders tumbling down from the 4,095-metre peak's wide, jagged crown.
The quake was centered northwest of Ranau district in Sabah state on Borneo at a depth of 54 kilometers (34 miles), Malaysia's meteorological department said.
Local media said rescuers recovered two bodies from 4,095-meter Mount Kinabalu believed to be of a local guide and a 12-year-old female Singaporean student.
Sabah police chief Jalaluddin Abdul Rahman confirmed two fatalities but couldn't give further details. Sabah Parks director Jamili Nais said several injured climbers had been brought down the mountain.
Most of the 137 stranded people were cautiously trying to descend with the help of park rangers and guides, and some were expected to reach the base camp by early Saturday, he said. Some were foreigners, but it wasn't clear how many.
The climbing route was apparently blocked or made dangerous by rocks and boulders loosened by the quake and small aftershocks, Jamili said.
Helicopters were unable to land because of bad weather and the high altitude, he said. The quake damaged roads and buildings, including schools and a hospital on Sabah's west coast.
Saturday 6 June 2015
http://www.dnaindia.com/world/report-11-dead-8-missing-on-malaysian-peak-after-earthquake-of-60-magnitude-2092875