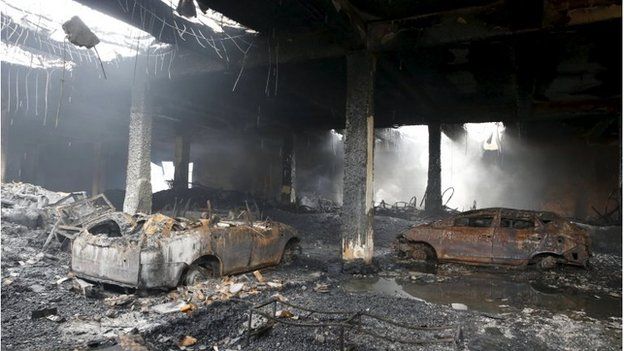 The remains of 21 of the 72 people killed in the fire that hit a warehouse in Valenzuela City last Wednesday were temporarily buried Thursday night, a television report said Friday morning.
A report on "News TV Live" also said the bodies of 48 other fatalities are scheduled to be buried, also temporarily, at 2 p.m. Friday.
Grieving members of the families of the 21 expressed disappointment for not being able to give proper respects to their dearly departed, the report said.
Also, the report said coffins containing the charred remains of the 21 were numbered for easy retrieval after all the victims shall have been properly identified through DNA test.
Meanwhile, the remains of the 48 others are being kept at a barangay hall in Maysan and are being readied for temporary burial Friday afternoon, the report said.
After identifying all the remains, the city government will notify the families of the victims to claim the bodies for proper funeral and final burial services, it added.
Friday 15 May 2015
http://www.gmanetwork.com/news/story/487702/news/metromanila/remains-of-21-of-the-72-valenzuela-fire-fatalities-temporarily-buried