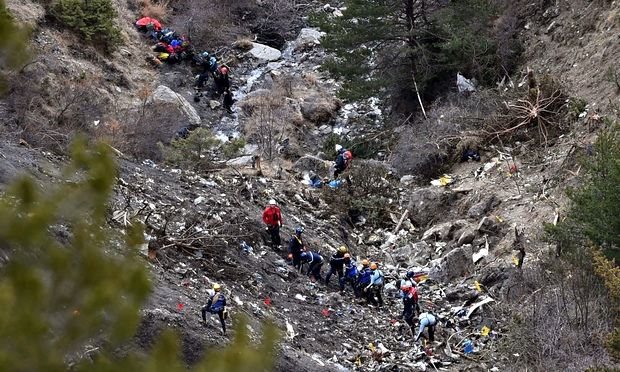 The bodies of victims of the Germanwings flight that crashed into the Alps in March of this year are now being repatriated to their home towns. Lufthansa, the parent company of the Cologne airline, has been contacting relatives over the last week, and asking relatives where they wish the remains to be sent.
It took a commission until May 15 to identify the 150 victims and authorities have warned that, unfortunately, there is very little biological material to give families, as the plane and all its occupants were destroyed beyond recognition.
The morning of March 24 saw around 50 Spaniards board the Barcelona-Düsseldorf flight. Spanish relatives of 45 passengers are believed to be reaching an out of court settlement on compensation with the company.
Thursday 28 May 2015
http://www.euroweeklynews.com/3.0.15/news/on-euro-weekly-news/spain-news-in-english/129126-lufthansa-begins-repatriation-of-victims-of-germanwings-disaster