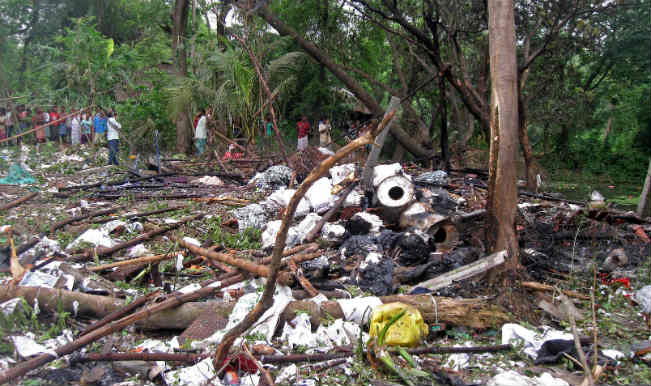 Twelve persons were charred to death and four others injured in an explosion at an illegal firecracker factory at Pingla in West Midnapore district of West Bengal. Chief Minister Mamata Banerjee ordering a CID investigation into the incident. "Twelve charred bodies have been recovered from the blast spot, while four injured have been admitted to hospital," IGP (Western Range) S N Gupta told PTI.
The house owner Ranjan Maiti has been arrested, he added. Police said the factory was illegal and the blast took place shortly before 10 PM last night and the raging fire has been put out. All the victims were employees of the factory who were brought from Murshidabad district, police said. The bodies were charred beyond recognition and it is difficult to even identify their gender. The bodies were sent to Midnapore Medical College and Hospital for post-mortem.
To a question if the incident was like the Burdwan blast that took place in October last year and claimed the lives of two suspected Jamaat-ul Maujahideen Bangladesh terrorists, Gupta replied in the negative. "It is (Pingla blast) an accident in a cracker factory." Asked if any central probe team, specially the NIA, had visited the spot or contacted him, Gupta said, "The question does not arise since it is a case of accident in a cracker factory."
On the reason behind the blast, West Midnapore superintendent of Police B Ghosh said, "We are looking into it. Probably something went wrong during the manufacturing of crackers." The Chief minister, who ordered a CID probe into the explosion, wondered, "How could so many firecrackers be prepared at one place and how so many explosive substances were accumulated in one place ?" "I ask all Green police (civic police) personnel in all villages to keep a watch on such activities and to inform the local police station if they find explosive substances being accumulated at any place," she said at a programme at Namkhana in South 24 Paraganas district. Police said that it is on the look out for another person in connection with the explosion.
Neighbouring areas like Sabang and Baliachak, besides Pingla were being scanned for other such firecracker units, it added. CID sources in Kolkata said a CID team would visit Pingla and a central forensic team has already reached there. Meanwhile, Congress and BJP have demanded a probe by NIA into the incident. Congress leader Manas Bhunia, an MLA from neighbouring Sabang, visited the spot and demanded NIA probe. Bhunia, who earlier met governor K N Tripathi on the issue, said it was unlikely that police did not know about the existence of the illegal cracker unit.
Thursday 7 May 2015
http://www.india.com/news/india/12-killed-in-illegal-cracker-factory-explosion-in-midnapore-one-arrested-375646/