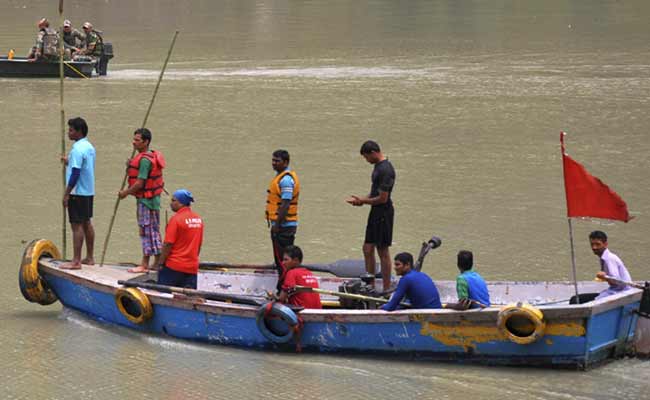 Three more bodies of engineering students from Hyderabad were recovered from the Beas on Thursday, bringing the total number of bodies recovered to 12. Twelve students and a co-tour guide are still missing and operation is on to search the bodies.
A body, identified as that of M Siva Prakash Verma, was found floating in the Beas at 12.35am. The other two bodies — identified as of Macharla Akhil and Ashish Mantha - one was found at Deod, 3km upstream of Pandoh dam, and another was floating in the dam, officials said.
As the students' parents, who had been camping at Pandoh since June 9, have already left for Hyderabad, Himachal government will send the bodies to their native places for cremation.
Mandi deputy commissioner Devesh Kumar said jawans of armed forces and National Disaster Response Force (NDRF) are continuing with the search operation. A police official said the bodies had bloated and surfaced on their own. Teams engaged in search operation are searching for the bodies between accident site of Shalanala and Pandoh dam. After high-tech sonar system failed to detect the bodies underwater, teams have decided to wait and let the bodies come on the surface automatically.
Officials said there was a strong possibility of more bodies surfacing in the few next days. As many as 24 students and a co-tour guide were swept away in the Beas when water was released from Larji hydroelectric project without proper warning on June 8.
Friday 20 June 2014
http://timesofindia.indiatimes.com/india/Beas-tragedy-3-more-bodies-of-students-found/articleshow/36844712.cms