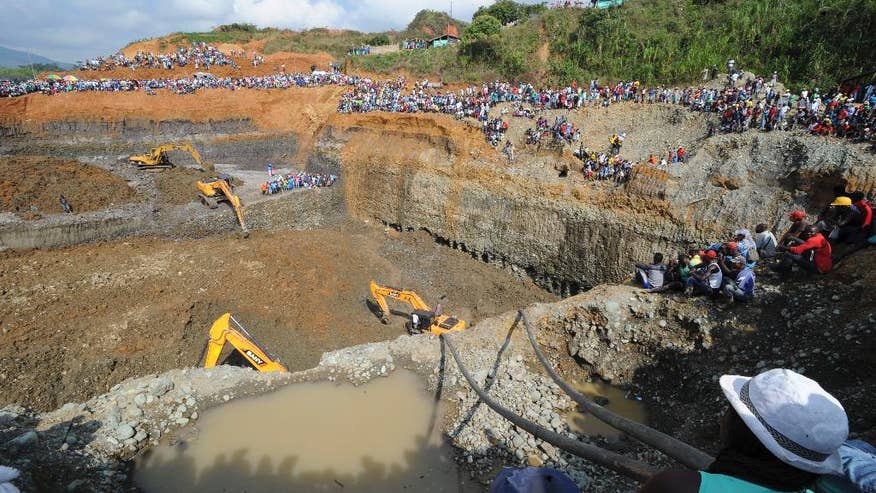 Rescuers were searching for at least 15 people missing after an illegal gold mine collapsed in southwest Colombia. Authorities said three dead bodies had been recovered.
Cauca province Gov. Temistocles Ortega said the collapse occurred shortly before midnight Wednesday in a rural area near Santander de Quilichao, about 190 miles (315 kilometres) southwest of Bogota, the capital. He said illegal miners use machinery to open huge holes to extract gold, and one of the walls of a hole fell in.
By nightfall Thursday, rescue workers had recovered three bodies and three injured people, but were still searching for another 15 or so who were still missing. Police, troops, civil defence and the Red Cross were aiding in rescue efforts.
Mining accidents are common in Colombia, especially at wildcat mines in poverty-stricken areas dominated by criminal gangs with little state presence.
Less than a week ago, four people were killed inhaling noxious gases following an explosion at a mine in Antioquia province that continued to operate in defiance of an order to close.
Friday 02 May 2014
http://www.timescolonist.com/illegal-gold-mine-collapses-in-colombia-3-dead-and-others-missing-1.1018080