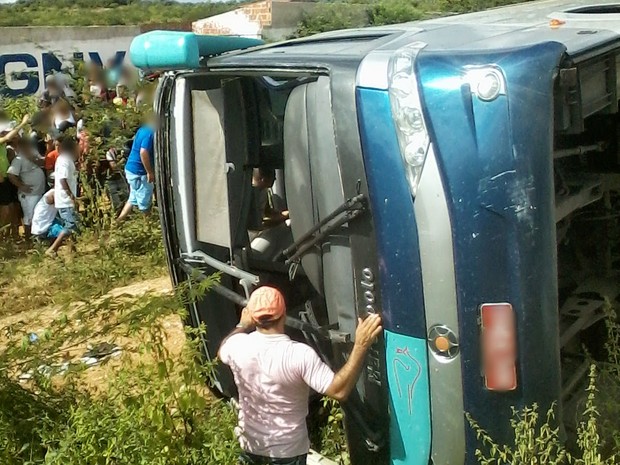 The death toll from a weekend bus accident in the northeastern state of Ceara was 18, not 23, Brazilian authorities said Monday.
Authorities initially had reported 23 fatalities, a figure that was reduced after the victims were identified, according to the supervisor of forensic operations in the city of Caninde, Paulo Granjeiro
A dozen other people were injured, several of them seriously.
The accident occurred around 8:45 a.m. on Sunday at Kilometer 303 on federal highway BR-020, in the vicinity of Caninde.
The bus overturned as it was trying to avoid hitting a motorcycle that had braked suddenly, the bus driver told police.
The bus left Boa Viagem at 7:00 a.m. for Fortaleza, where it had been scheduled to arrive at 11:20 a.m.
The driver, who suffered minor injuries, was subjected to a breathalyzer test which turned up negative for alcohol. The Highway Police also confirmed that the vehicle was not exceeding the speed limit.
The removal of the bodies from the crash site was delayed due to a lack of mortuary vehicles, according to a communique released by the Highway Police.
Tuesday 20 May 2014
http://latino.foxnews.com/latino/news/2014/05/19/death-toll-revised-downward-in-brazil-bus-crash/