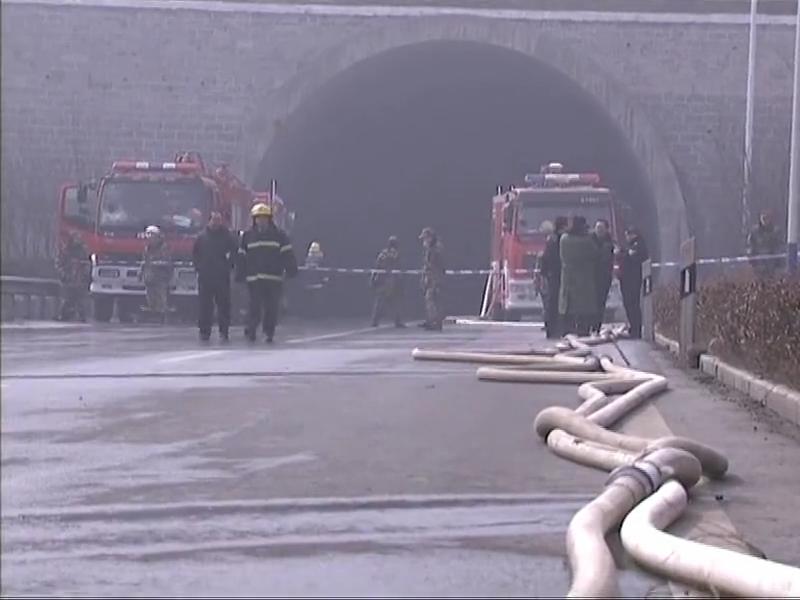 Sixteen victims have been identified through their DNA after a truck exploded in north China's Shanxi province on March 1, local authorities said on Tuesday.
Identification of all victims remains incomplete as the bodies were badly burned and hard to identify.
At 2:50 pm on March 1, one of four tankers carrying methanol rear-ended another in a highway tunnel linking Shanxi's Jincheng city and Jiyuan city in Henan Province.
The collision triggered a fire and explosion, which caused death and injury to occupants of nearby vehicles.
Thirty-nine people have been reported missing.
Investigation showed that 42 vehicles were destroyed. A total of 48 people escaped, one of whom later died.
Wednesday 12 March 2014
http://www.ecns.cn/2014/03-12/104441.shtml