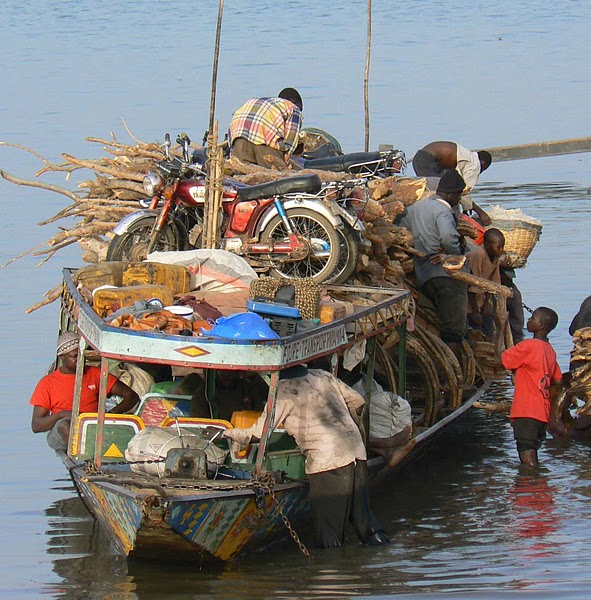 At least 20 bodies have been recovered after a boat carrying hundreds of passengers capsized on the River Niger, Mali, on Friday night, officials say.
The vessel broke up near Konna whilst en route north from the town of Mopti to Timbuktu.
Over 200 people are known to have survived the accident, but it is not yet clear how many are still missing.
Officials said the boat was overloaded with goods and may have carried as many as 400 passengers.
The boat broke at the stern on a branch of the river near the village of Koubi, with some 210 survivors, Commander Dramane Diallo of the rescue services told the Agence France-Presse news agency.
He said the reason for the boat overturning was unknown but an investigation is under way.
Dozens of people are still feared missing, but there are conflicting reports over the exact numbers.
Emergency officials, quoted by AFP, said 23 people were still missing.
However, the mayor of Koubi, Sory Diakite, told AP that only 210 of the 400 passengers onboard had been accounted for.
Eyewitness Ibrahim Yattara, who was asleep with his pregnant wife onboard the boat when it sunk, told Associated Press it collapsed because it was overloaded with cargo.
"With the excess weight it broke into two pieces. I started to swim and looked for my wife but after a while the boat was completely under water."
He says his wife is still missing.
Local residents say many of the passengers would have been schoolchildren returning to the north for the start of their new academic year.
Officials have warned the death count may rise, as recovery operations continued late into Saturday afternoon.
Many Malians opt to travel by water, often in rudimentary canoes, due to poor road conditions in the north and the relatively high cost of overland travel.
At over 4,000km (2,500 miles) long, the Niger river connects landlocked Mali's arid north with the more fertile south.
Sunday 13 October 2013
http://www.bbc.co.uk/news/world-africa-24509477